Airplanes are like a vacuum- a moment in between. Walking in out of steaming, sweaty humidity into a blast of orchid scented air conditioning. From gritty street food to perfectly portioned and packaged cuisine. From an energizing life full of twists and turns to a controlled and sterile environment. Time stands still as I anxiously wait to begin the next chapter of my life. My friend, Michael said that he finds these long flights to be cathartic-a chance to ponder and reflect on what was. Well I've got 15 hours to reflect away.
Two years in Thailand. So much. So much I'll miss and a few things I won't. And, as not to disappoint, I'll encapsulate a huge and rich experience into a series of sarcastically humorous anecdotes.
I'll miss golden things.
So much gold!! Majestic Wats (temples) covered with glittering gold and sparkly colors. Giant golden Buddhas. Fancy golden shoes, hair pieces and purses. Even gold leaf to enhance the presentation of food. But my favorite are the gold shops found in many market area streets and in every mall. It's blinding! You can find everything from fake golden watches to 18 carat traditional jewelry. It's deliciously over the top and very Thai.
I'll miss 6pm.
Why? Because the Thai national anthem is played in all public locations. The taxi, the grocery store, the restaurants. But the best is at Lumpini Park in downtown Bangkok where hundreds of people stop dead in their tracks (runners, the outdoor Zumba class, picnicking families) to silently stand and listen respectfully. Then back to business as usual. It reminds me of a giant game of freeze tag.
I'll miss baby walkers.
Onc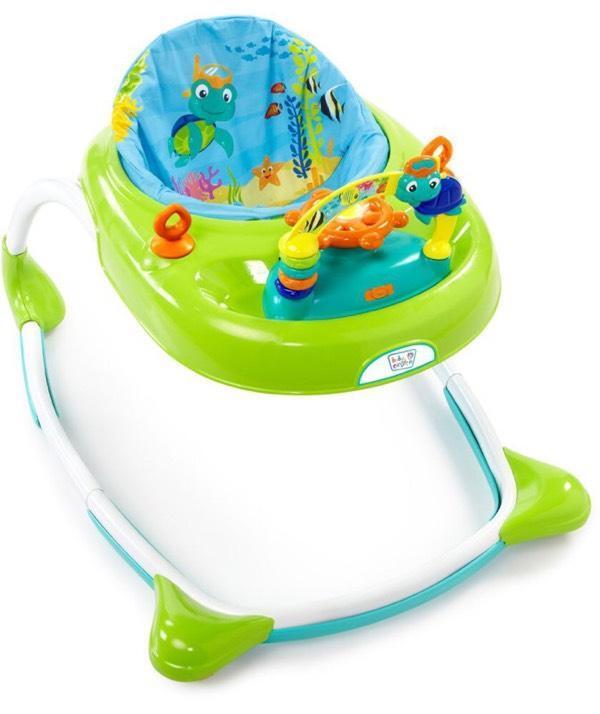 e a standard piece of baby equipment in every young family's home, these wheeled scooters were outlawed in the US a while back because they posed a danger near stairs and things. Parent looks away for a second and little buttercup is careening off the balcony. But in Thailand, you can still get your hands on these risky racers. A friend recently commented on the US legal issues around guns versus baby walkers….
Just leaving that here.
I'll miss the weather.
Hotter than hot. Humid beyond words. Downpours that drench a person in seconds. Thunder so loud it sounds like a bomb in your living room and lightning so close you hear and feel the deafening crack of the strike. Truly awesome.
I'll miss my daily commute.
Everyday. 360 round trips. On my bicycle. " My" monk collecting alms each morning at 6:30am. The guards in my neighborhood that saluted me, clicked their heels and hollered "Kup"! The flower lady and the sticky rice lady. The guard at school that consistently stopped me and looked at my ID to make sure I was legit- 360 times.
I'll miss Bangkok Air.
We did a lot of flying. In fact, in two years we logged more than 25 round trips to various places. By far, Bangkok Air was the best! It's the airlines of the 1960s.
Flys out of the "good" Bangkok airport (BKK)? Check.

Adequate legroom? Check.

Free checked bag? Check.

Snappy flight attendant uniforms? Check.

Free beer and wine? Check.

Meals on

every

flight even if the flight is only an hour? Check.
And speaking of snappy uniforms, I'll miss snappy uniforms.
Hotel personnel; Swensen's Ice Creamery servers; every single school student -including University; nurses (complete with 1950s cap) and of course flight attendants. All perfectly coiffed and tailored – in matching uniforms.
My friends.
When you move to another culture, you make friends quickly and intensely. These are your "war buddies". You work, live, travel and party with these people. You loan your stuff, you share a ride, you cover for each other in any and all needed circumstances. I will miss the camaraderie with this very special group.
Pretty much, I'll miss everything.
I have loved living in Thailand, even when I hated it. It has offered me a chance to move beyond the safe and familiar and really experience life in a way I did not anticipate. I can never really explain it, and I suppose I really don't need to. All I know is I am grateful beyond words for this experience.
As for things I will not miss?
The traffic. Trust me on this. I will not miss the traffic.
Thank you Thailand. I am better because of you. Sawadi Ka for now.